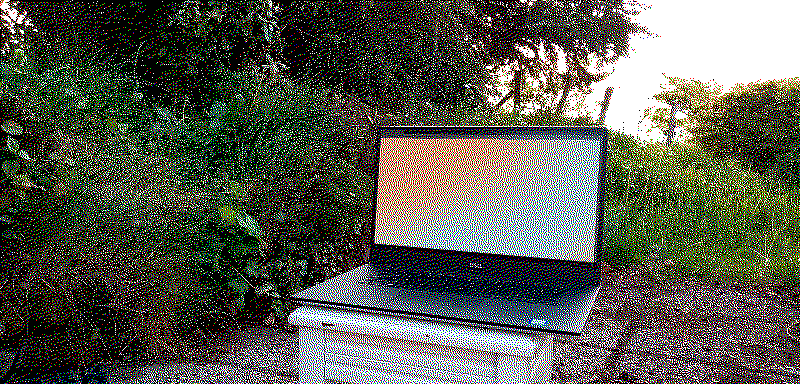 FMR Loggia Meetups
The Linz-based net cultural initiative servus.at gets into talk with selected artists participating at FMR 21. The series of artist talks will take place on several evenings during the festival around Grünmarkt area.
Wednesday, June 2, 2021 – Sunday, June 6, 2021, daily from 6.00 p.m.
A hybrid series of conversations: online & on site around Grünmarkt
Meeting Link: bbb.servus.at/b/dav-1wt-awz-o3i
A festival is not only an event to see art. It also creates a temporary social space in which a network of encounters is established between participants – artists, organizers, audience, or simply passers-by. It might involve an already existing community or contribute to create new connections between individuals of similar interests, yet with different views. The FMR Loggia Meetups are planned as a conversational moment dedicated to the encounter and exchange within the program of FMR 21.
Every day, from 6 p.m., the FMR loggia is open to host conversations and informal exchanges between visitors, artists and invited guests, who are welcome to join the talk or simply see who is there. Each appointment will start with some input on one of the aforementioned aspects and drift away later, following the ephemerality of the discussion. The FMR Loggia Meetups will take place both physically and online.
Wednesday, June 2, 2021, 6 p.m.
Digital media in public spaces?
ephemerpad.linzfmr.at/p/2-June_MEDIA-IN-OUTER-SPACES
We want to contemplate the pervasive nature of digital media spreading in every corner of the physical space, and at the same time imagine its absence.
Thursday, June 3, 2021, 6 p.m.
How do we shape digital spaces?
ephemerpad.linzfmr.at/p/3-June_SHAPING-THE-DIGITAL
Can we describe the ways in which private or public online platforms host the activity of communities and individuals? How do we design digital communities, networks and interfaces?
Friday, June 4, 2021, 6 p.m.
Resonating streams
ephemerpad.linzfmr.at/p/4-June_RESONATING_STREAMS
We will take the occasion of the concert evening of the festival – FMR Prime Time – to chat about the digitalities of sounds, online distribution vs physicality of sound, performativity and roles of the audience.
Saturday, June 5, 2021, 6 p.m.
Ephemeres and Eremephes
ephemerpad.linzfmr.at/p/5-June_EPHEMERES_&_EREMEPHES
The closing thay of the FMR Loggia Meetups will be dedicated to everything and nothing, to ephemerality and eremepheality: from the incessant flow of technological development, to constant change, and simultaneous immutability, of media, art and everyday life.
For a text-based exchange, an Ephemerpad platform was built to collectively document conversations that will grow over the festival period. This platform will be used to document conversations during FMR 21 program points such as the FMR Loggia Meetups: ephemerpad.linzfmr.at/p/0_Welcome_to_Loggia_Meetups. However, everyone is invited to create their own pads on ephemerpad.linzfmr.at as well. A public list of pads is available at ephemerpad.linzfmr.at/list. The platform will be available during the festival and will disappear afterwards. Be nice to each other and enjoy Ephemerpad -:)
Concept: servus.at.
Planning and organization: Davide Bevilacqua, Gabriela Gordillo, Ushi Reiter.